And now, I'm just trying to change the world, one sequin at a time. - Lady Gaga
---
Though sequins are small they can capture and reflect light making them stand out almost like no other ornament. Throughout history they have been very well known and used in fashion by kings, queens and even gypsies. The shine of these decorations not only reminded the beholder of the wealth and power of the patrons, but also inspired the light of the divine. Today sequins are not just in evening gowns, they are in jackets, pants, purses, shoes! We are surrounded by this glitter that portrays glamour, can make us feel like stars or princesses, and inspires us to believe in magic. I may not wear sequins all the time, but whether I'm wearing them or not I want to evoke the feel of them in how I am and what I do. I want to shine, inspire and cause eyes to pop.
Copyright © 2015 Sequin Vision. All rights reserved.
Powered by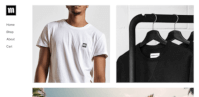 Create your own unique website with customizable templates.